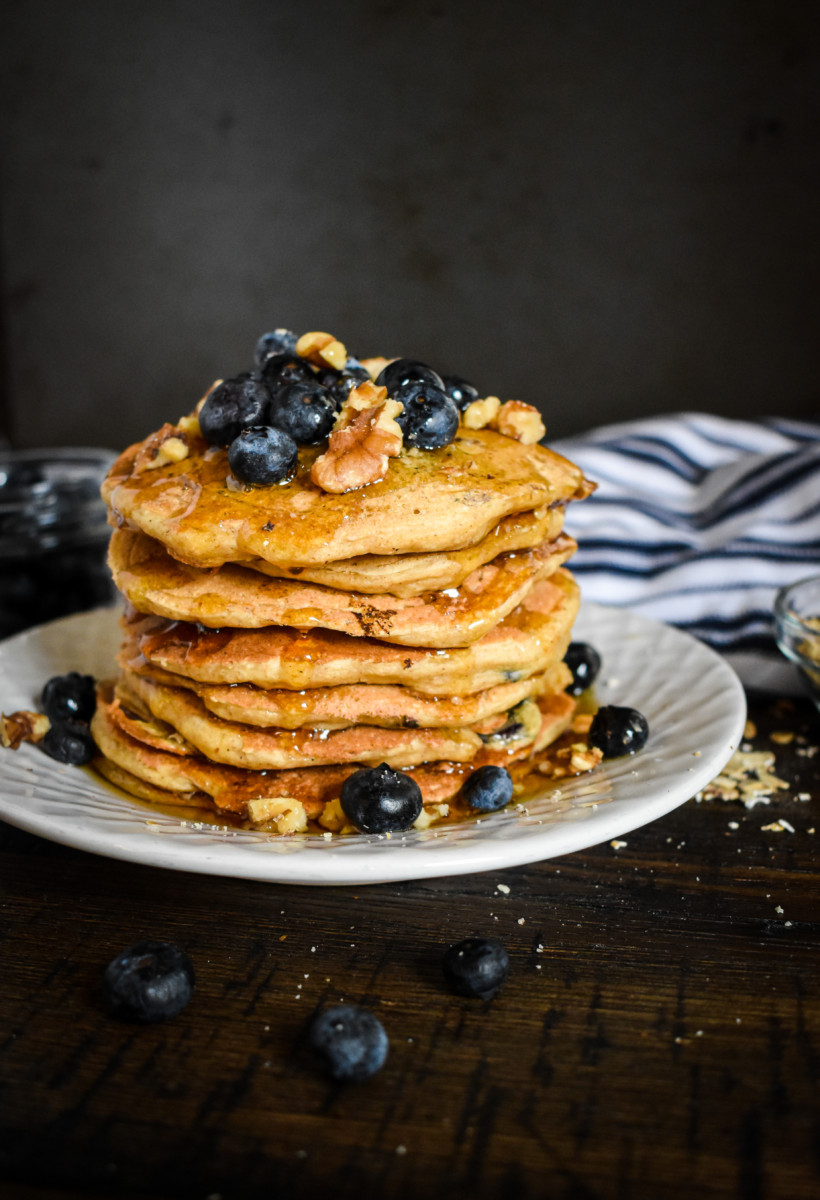 I had a few tricks up my sleeve when creating this recipe, and they made all the difference. I have always been hesitant to use rolled oats in my pancakes because, more often than not, I end up with a under cooked center. These, however, are fluffy and not one bit soggy. So, what is my trick? Simple- I lightly toasted and blended them into a flour before adding them into the mixture! Total game changer! Lightly toasting the oats helps to keep the granules a bit more corse when making your own oat flour. This helps to mimic the consistency of all-purpose flour, and gives the pancakes their fluffy texture.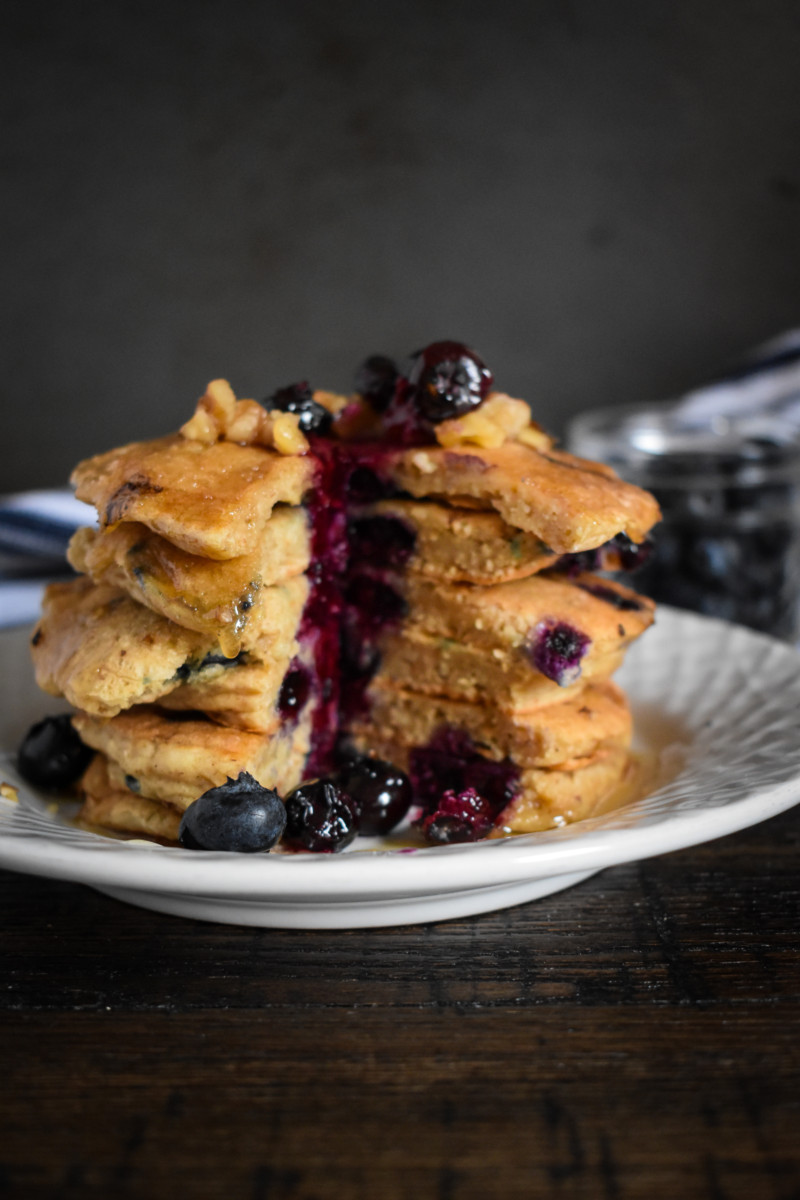 Now, the batter may appear slightly thicker in this recipe, you can totally add a bit more almond milk into the batter if you choose to do so. I prefer to keep the batter this way, because I simply spread it out once it is on the griddle, using a spatula and I get the perfect shape each time!
Serve these at your next brunch gathering and your guests will be as happy as can be! Hope you love these recipe as much as I do. Be sure to tag me on Facebook, and instagram if you make these using the hashtag #THDBrunch so that I can see your pictures!  
[lt_recipe name="Blueberry Greek Yogurt Pancakes" summary="A delicious way to start your morning. These pancakes are packed with all the flavor without the traditional butter and sugar. " servings="10-12″ total_time="15 M" print="yes" image="http://www.thehoneydrizzle.com/wp-content/uploads/2019/03/DSC_0329.jpg" ingredients="1/2 cup gluten-free flour;1/2 cup old-fashion rolled oats;1/2 tsp baking soda;2 tbsp coconut sugar;1/2 tsp cinnamon;1 egg;1/2 cup plain greek yogurt;1/2 cup almond milk;1/2 blueberries ;dash of salt;1 tbsp of crushed walnuts (optional for topping)" ]1. Pre-heat your skillet to a medium heat or if using a griddle pre-heat to 350 F.;;2. In a small bowl combine gluten-free flour, coconut sugar, cinnamon, baking soda and salt and set aside. ;;3. Using a small skillet, lightly toast the rolled oats until they develop a golden brown. ;;4. Using a blender or food processor blend the oats until the develop a flour-like consistency.;;5. Add the oat flour to the mix along with the greek yogurt, eggs, and almond milk and combine until well blended. ;;6. Using a 3/4 cup, pour the mix onto the hot skillet and you will have perfectly even pancakes. Add a few blueberries and gently push them down into the batter. ( I like to add them in once I am cooking the pancakes so that they are not directly exposed to the hot skillet). Cook for 2-3 minutes on each side or until fully cooked through.;;7. Drizzle with a little bit of pure maple syrup or honey and top with fresh blueberries. (I like to add walnuts to mine- but this step is completely optional and customizable). Enjoy!;[/lt_recipe]