I love finding beauty in the simplicity of nature and I use that inspiration to turn my baked goods into lovely bites in bloom.
Life is best enjoyed doing the things you love, with those you love most! My favorite things include nature trails with my fur baby, Hercules, pizza + movie night with my  husband, Cristian, harvesting fresh veggies from my home garden,  walks through the vineyards with a  fresh glass of wine, and baking up a storm in my small blue kitchen. 
I am inspired daily by nature and the way in which everything changes and grows through the seasons. Change and growth go hand-in-hand. I hope to inspire you through your flourishing journey, as you find what balance means to you, by sharing good food, a positive mindset and lot's of honey love. 
Live Flourished,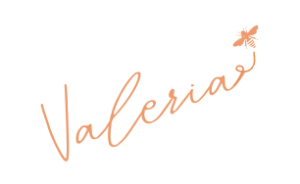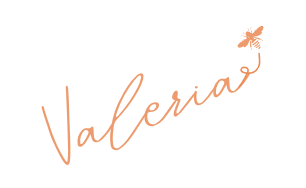 The Honey Drizzle was envisioned from my love of baking and from my own health journey, in search of nourishment for my body, mind and soul. Honey for me represents abundance, prosperity and good health, just as it is represented in the Bible. It's no wonder it is referred to as liquid gold. Most of the recipes you will find on here are baked with honey. 
Bees have a special place in my heart. They are a reminder to focus your energy with intention, but always remember to take a moment to enjoy the flowers. Through my late teens and early 20's, I lived consumed by the constant pressures to achieve more, do more, be more. All that left me feeling was burnout, stress, and anxiety. I pushed myself to the edge but I wasn't refueling or nourishing myself and I started to notice the physical + emotional impacts that this took on my health. I realized that I needed to make a change. Through my journey I learned that health encompasses many areas of life. When one area is out of sync the whole system becomes unbalanced.  Like the bees, my focus became to live purposely, live more presently, listen to what my body needed,  and invest my time and energy in the things and people that brought joy to my life.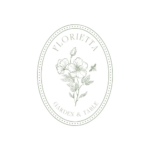 We are in the process of re-branding!
Over the course of the last year, I have become more aligned with the content and value I wish to share with the world and felt it was time for a shift. While our name will be changing, the essence of the content will remain centered around nature and botanical inspiration.
I cannot wait for you to be a part of this new journey! Stay tuned!