I would love to hear from you! Please please fill out the form below if you are interested in a brand collaboration or if you have questions, topics, or recipes you would like to see covered on the blog. You can also send an e-mail to thehoneydrizzle@gmail.com. I will get back to you as soon as I can!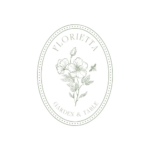 We are in the process of re-branding!
Over the course of the last year, I have become more aligned with the content and value I wish to share with the world and felt it was time for a shift. While our name will be changing, the essence of the content will remain centered around nature and botanical inspiration.
I cannot wait for you to be a part of this new journey! Stay tuned!