Hey everyone! Have you ever had nostalgia hit you for a little taste of comforting food that is tied to a happy memory? This happened to me a few days ago. I had cravings for a super comforting, delicious and nourish Carrot & Turnip Soup inspired by my travels through Ireland.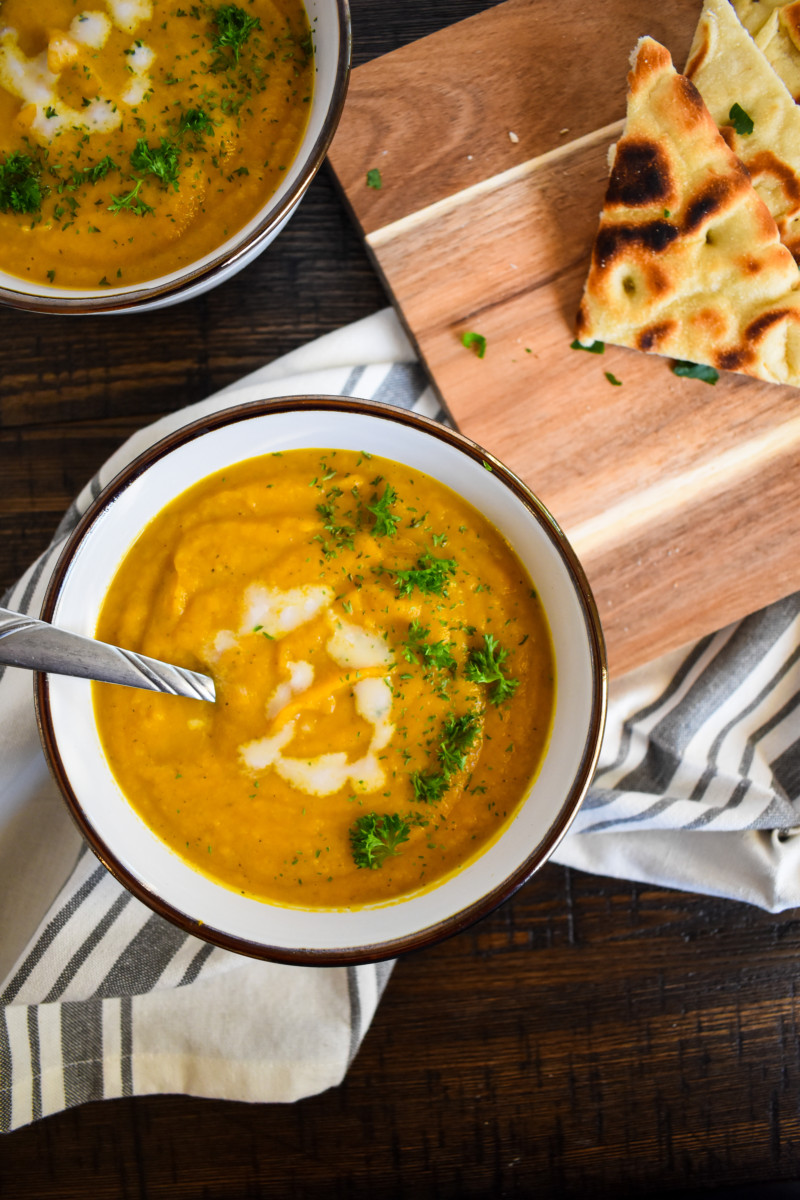 The Story Behind the Inspiration for this Soup
The week of my 25th birthday my husband and I traveled to Europe for the first time! We had just gotten married and this was our first major solo trip (other than our honeymoon), to a brand new country. First, let me disclose that when I was younger, I was a huge fan of the Harry Potter movies (still am!) and I was always captivated by images of the beautiful sceneries from movies that were filmed in Ireland or Scotland, so naturally Ireland was definitely on my bucket list. I could go on all day about this lovely country and you can read the full story here. But let's get to the real star of the show-this awesome earthy soup!
We had a full schedule since the first day we landed in Ireland. We were coming off of two long flights- traveling from HOU to NYC, and waiting for 6 hours for our connecting flight and finally, eagerly, traveling from NYC to Ireland on a 7 hour flight. Once we arrived, we got our rental car and drove for another hour to our first stop in Kilkenny, so you can imagine how exhausted we were. We arrived to the hotel, freshened up and rested for a couple of hours before heading out to the city to start exploring.
A Rainy Day and a Cozy Cafe
The day was chilly and rainy (like most days in Ireland, they don't call it the Green Emerald of the world for nothing- how do you think the land stays so vibrant- rain!). After walking around and taking in the sites, we both started to feel the chills coming on. My husband, Cristian, especially started to feel sneezy and his feet were wet from walking around in the rain all day. I knew if we wanted to make it the full week we need to get warm as soon as possible. Luckily we found a cozy cafe nearby. It was called Cafe 43. It had a Parisian/ French country vibe, with soft pop music and it once of my favorite places to eat on our trip.
I ordered a hot mocha and a fresh chocolate muffin and I suggested Cristian add a warming soup to his order. In between the lack of sleep and trying to adjust to the change in weather, the last thing I wanted was for either of us to get sick. The owner happened to be in that day and  suggested we try the soup of the day. As they brought the soup to our table, I could smell the wonderful aroma coming from the bowl. Immediately I wished I had ordered one myself. Luckily Cristian doesn't mind sharing and he knows I always like to explore new flavors for inspiration.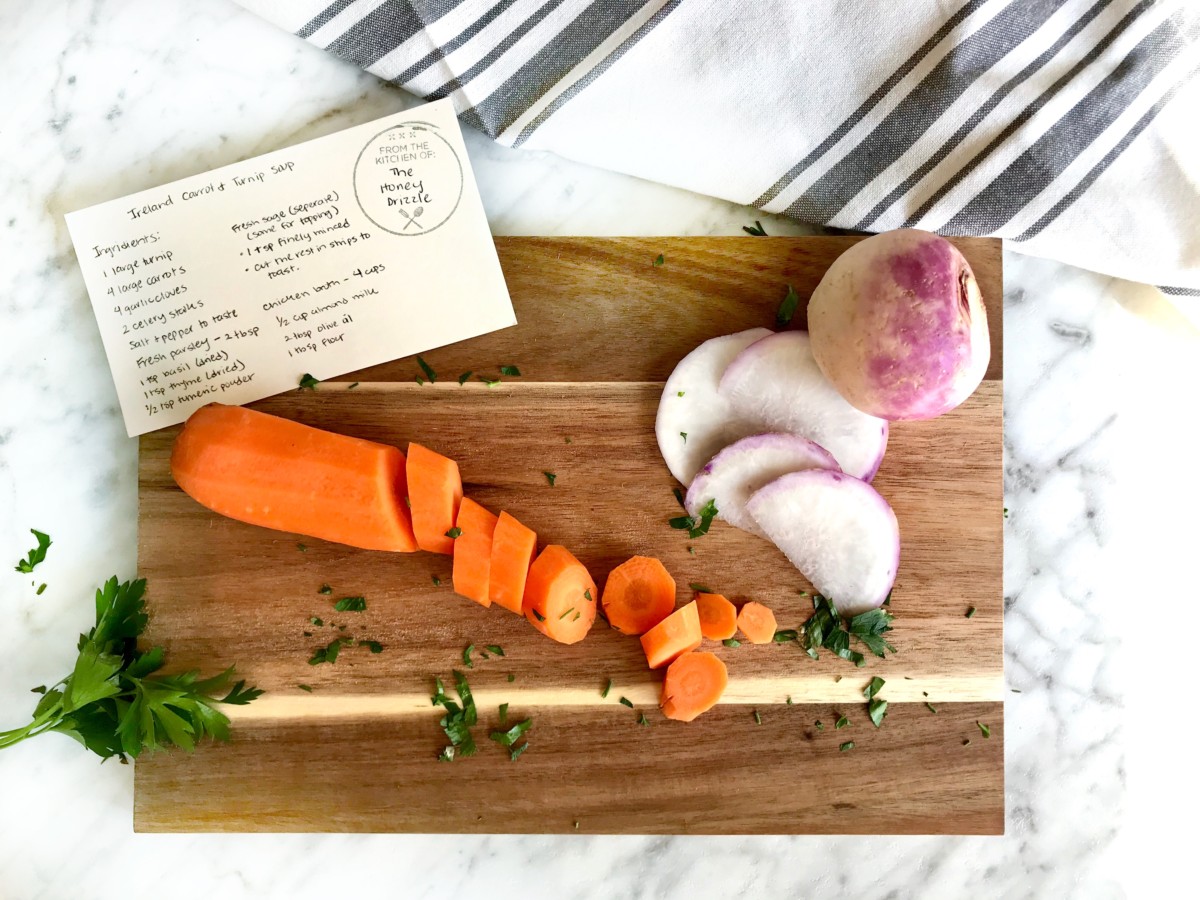 I could taste fresh herbs and earthy flavors but couldn't quite get my finger on the combination. Curious, I asked the waitress what it was and she said, "we use local ingredients and the vegetables that are in season, this is a Carrot and Turnip Soup." I was hooked and took a mental note of all the flavors I could taste, so that I could re-create it once back home.
The Famous Carrot & Turnip Soup
Isn't great when we get that sense of nostalgia and it instantly takes up back down memory lane? It was a rainy day here at home and I just got a sense of longing to be back in Ireland. I just happened to have turnips in my refrigerator and I set out on a mission to re-create this soup. It took me a couple of tries but I think I finally hit the sweet spot.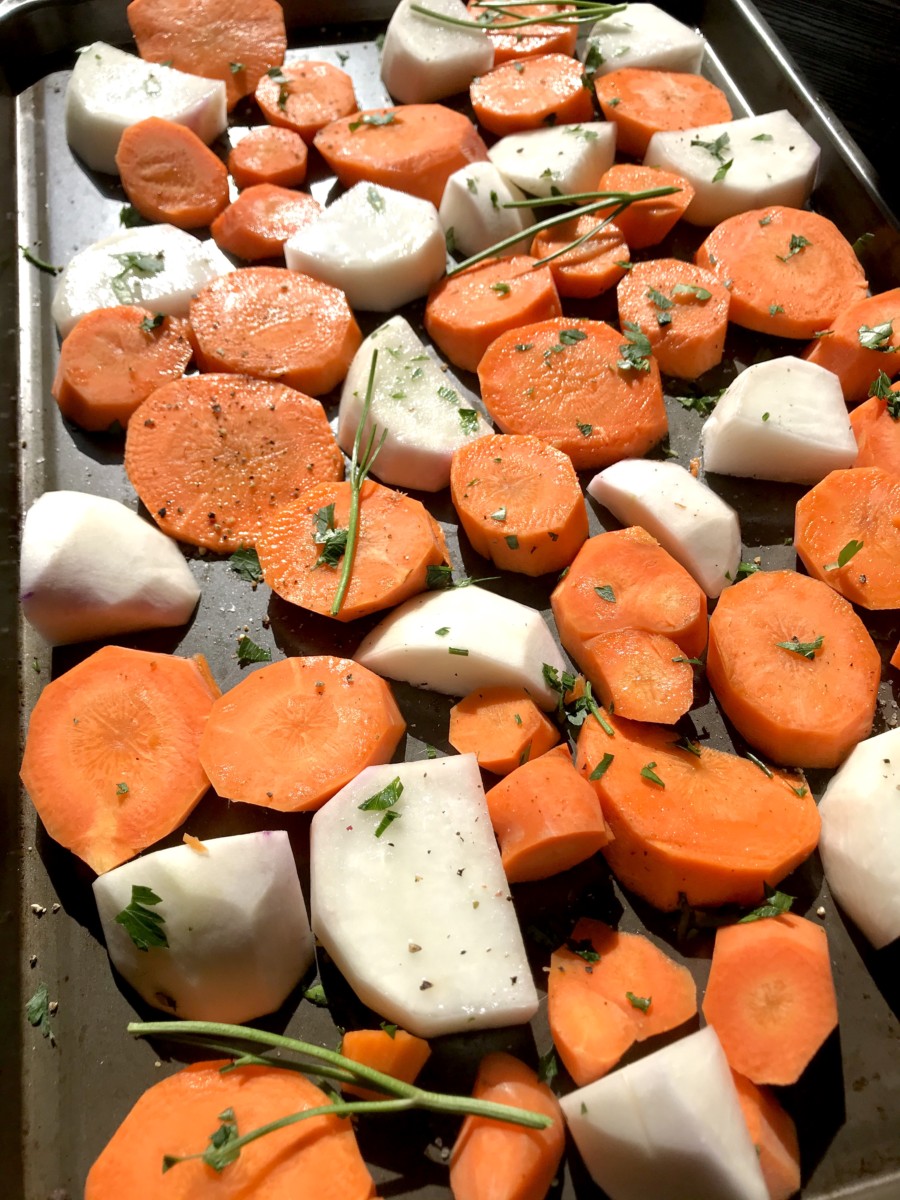 Not only is this soup delicious, it is also full of immune boosting ingredients. I am not exaggerating when I say that Cristian felt so much better after eating this. His chills stopped and he was fine the rest of the trip. I'm not saying it's a magic soup (maybe it is) but when we nourish our bodies with wholesome ingredients we help it to heal and recover. A good days rest also helped!
The Soup
What you have been waiting for- here is my recipe for this Irish Carrot and Turnip Soup
[lt_recipe name="Immune Boosting Irish Carrot & Turnip Soup " summary="This soup recipe was inspired by my travels through Ireland. It is full of wholesome ingredients like root vegetables, healing herbs and spices. It's delicious and nourishing all at once. " servings="10-12″ total_time="45 M" print="yes" image= ingredients="1 large turnip;4 large carrots (peeled);4 garlic cloves;2 celery stalks;2 tbsp of fresh parsley (minced);1 tsp dried basil;1 tsp dried thyme;1 tsp tumeric powder;1/2 tsp minced ginger (you can substitute powdered ginger);3-4 Fresh sage leaves (leave some for topping);Salt + Pepper to taste;2 cups chicken broth;2 cups of water;1/2 cup milk (can substitute non-dairy milk);2 tbsp olive oil;1 tbsp flour (for thickening);;;" ]1. Pre-heat oven to 400 degrees F and spray a cookie sheet with non-stick spray;;2. Peel and dice the carrots and turnips, place on the cooking sheet and season with salt, pepper, and parlsey. Lightly drizzle some olive oil on top and gently mix Roast the vegetables 20 minutes or until soft.;;3. In a deep pot add olive oil, garlic, ginger, celery, and sauté 4-5 minutes.;;4. Add the flour to coat the vegetables and stir continuously to make sure it cooks out. Add the milk and stir until thickened.;;5. Add the roasted carrots and turnips into the pot. Add the chicken stock and water and remaining spices.;;6. Allow to cook on medium-low for 20 minutes and then turn the heat up to medium high and allow to simmer for 15 minutes. ;;7. Once the soup comes to a boil, remove it from the heat. Let it cool down and then use a blender or immersion blender to blend until smooth.;;8. To plate top it with fresh sage and parsley and serve with a side of pita bread. Enjoy the warming benefits of this delicious soup!;[/lt_recipe]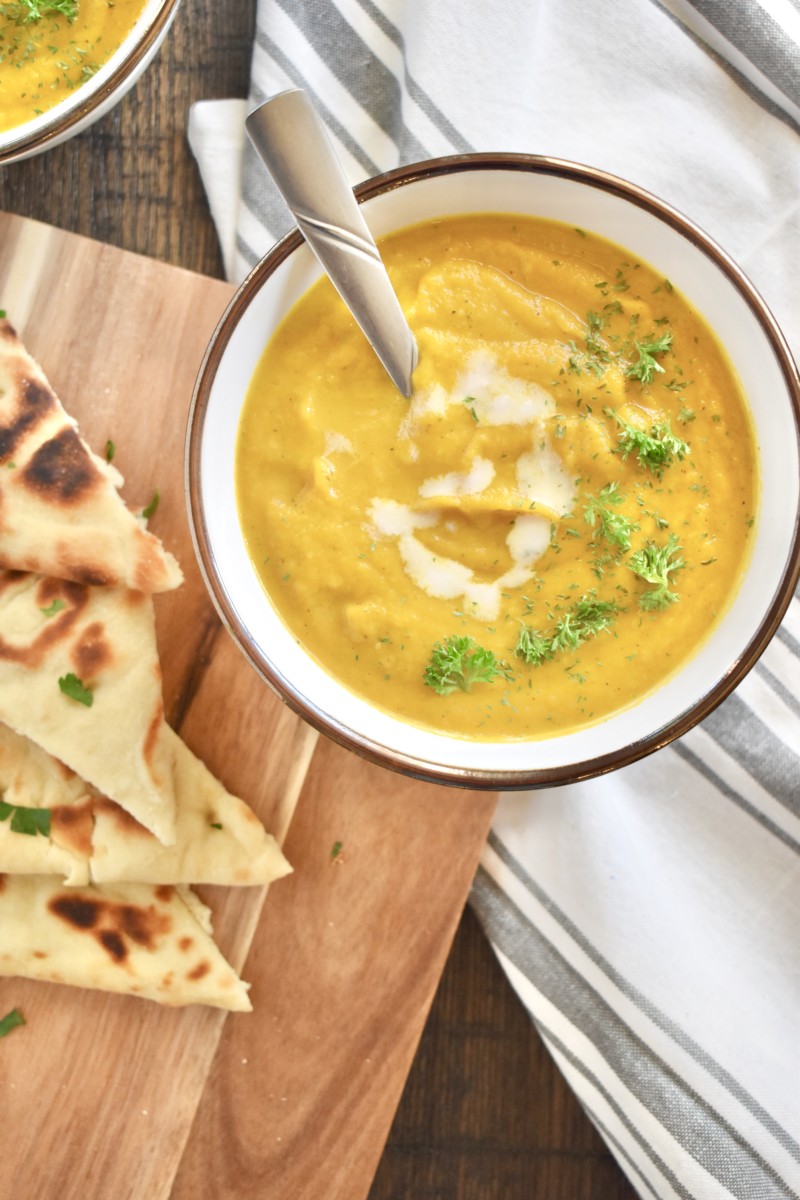 This recipe really warms my heart, literally and figuratively.  It truly feels like I have something to always remember Ireland by and it is a way in which I can share my experience with others and give them a taste of the warm and inviting culture we experienced while there.