As a new small business owner, you may be feeling that you are having a difficult time getting your brand's unique message across. The vision you have in your head doesn't seem to come to life. Sometimes it takes seeing you vision through the eyes of someone else. This is why working with a branding photographer can come in handy.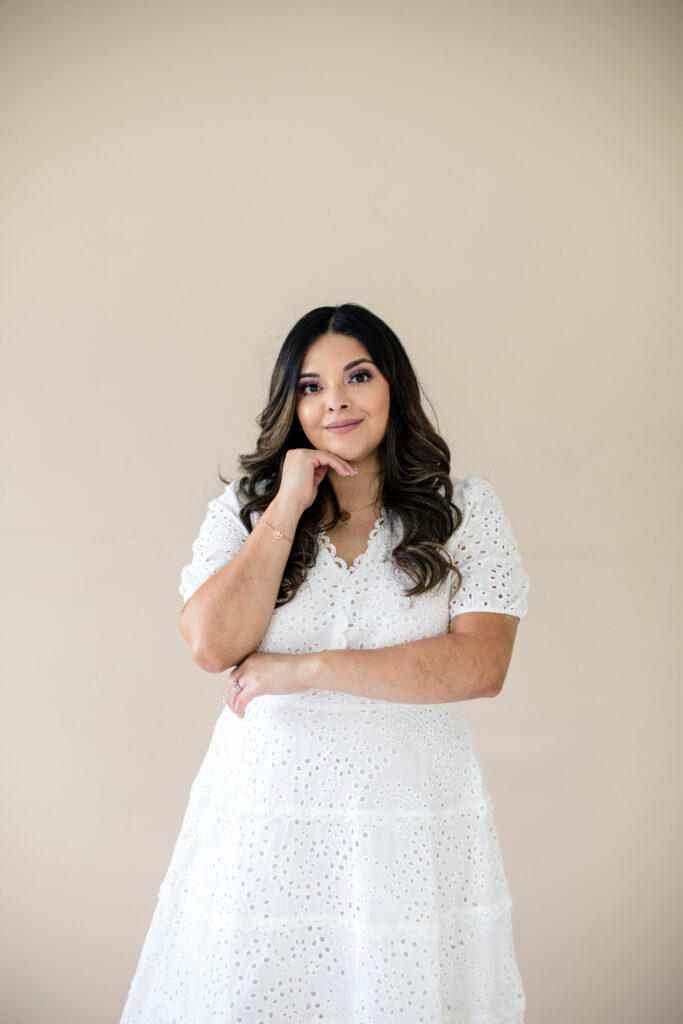 What is a Brand Photographer?
Professional branding photographers focus on creating a visual representation of your brand by shining a light on your unique vision. The focus of a brand photography session is to highlight the key elements that make your brand/ small business stand out from the rest. Brand photographers too this by taking on a creative approach to capture the individuals personality along with their brand's style, and transform that into an image that literally can speak a thousand words.
A few weeks ago, I had the opportunity to do a branding session for The Honey Drizzle. I worked with a local photographer in my area named Rose for Rose Tello Photography. I had such great time working with her and was really happy with the entire process. Today I will be sharing more about my experienced and some behind the scenes of our branding session.
My Branding Session
I met Rose through a women's networking event held by an organization called Fourteen Eleven. At the time, I had begun a small baking business, selling edible flower shortbread cookies. She reached out and asked if I would be interested in doing a branding session. I have to admit I was nervous at first. I had never worked with a professional photographer before and I am camera shy. But getting to meet her in person really helped me feel comfortable. She was really nice and I could tell she really had a passion for her photography and helping small business grow.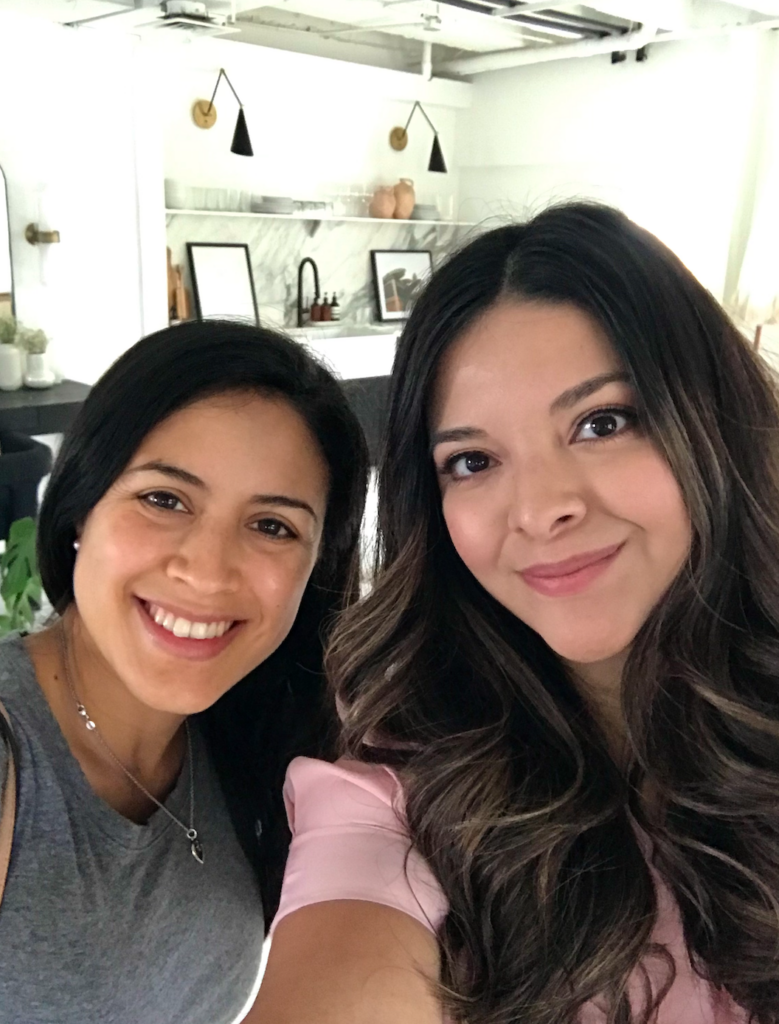 Initial Consultation and Planning
Our initial consultation was a little different since we had the opportunity to meet in person. We talked about my vision with The Honey Drizzle and my hopes to grow my small business. Typically, Rose would start with an initial phone consultation to discuss all of this, but in my case this was our second meeting, and she already had an incredible idea up her sleeve for the photo session! I was really excited because I felt like she got my brand style right from the beginning.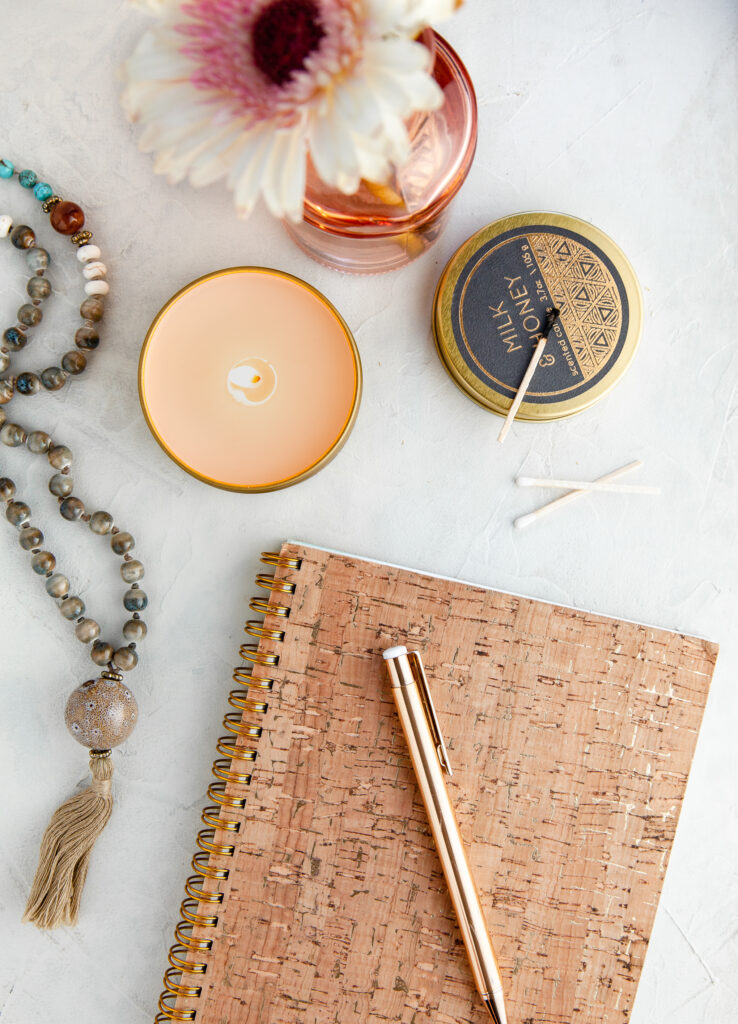 Rose's Creative Photography Style
One of the things I loved about working with Rose, was her unique method of learning about your brand. She takes an approach she refers to as discovering your "Hero Stories." She sends over a questionnaire with a few, but powerful, questions that help her to learn about the individual and their personal life journey. This gives her more insight into what led them to start their business and what their goals are. And it gives the client a chance to re-discover their own purpose behind their business.
Then she sends a separate brand questionnaire that goes looks at everything from branding colors, to aesthetic, to mission and values and even what you envision your ideal clients as. This was really helpful for me because it allowed me to dive deep into some areas of my brand that I hadn't envisioned.
Once she had a chance to review all of my responses, she started curating a unique vision that would represent my purpose with The Honey Drizzle. She carefully selected props, fashion, and locations and she shared this with me to review along with a Pinterest Board of her inspiration. I was blown away! I felt she truly captured the essence of my brand's style and message and I couldn't wait for the actual photoshoot.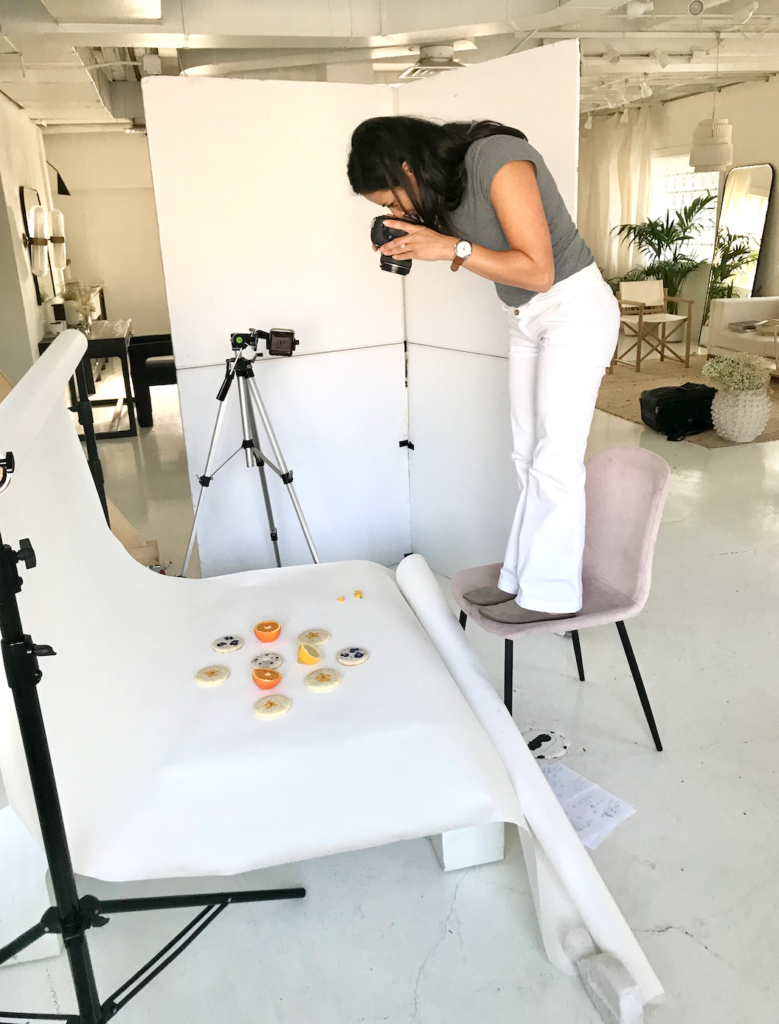 Day of the Photo Shoot-Studio
On the day of the photo shoot we met at Sween Shots Studio, (an amazing photography studio if you are a Houston area). I booked the studio for two hours, and Rose provided a line-up of the photo session in advanced so that we could stay on time.
We started by arranging the main props that would be the focus of the brand shoot. Rose suggested we showcase my edible flower cookies, because they are a true representation of what The Honey Drizzle is all about- creating beautifully styled food with wholesome ingredients inspired by nature.
Next we did some professional profile shots and she guided me through how to pose and really made me feel comfortable. I did a quick outfit change and we moved onto the more personal side of the photoshoot. The focus for this part of the session, was to bring some of my personality and quirks into the branding session which helps to blend the story of my brand with my background.
Outdoor Session
Much of my inspiration for the The Honey Drizzle comes from nature, so for the second part of the session we went to the Menil Park, that was just a few minutes form the studio. This was one of my favorite parts of the entire session. I felt right in my element. Rose took some really creative shots in an open field and by some beautiful trees.
You know sometimes things don't always go as planned but we were both caught off guard when it started raining in the middle of the shoot! But Rose was not phased by it. We found some shelter, waited it out and then we continued once it passed!
Book Your Branding Session
I had an amazing time working with Rose and a wonderful experience though out the branding session. I can't wait to get some of these images back to share with everyone, I know that they will help elevate my branding to a whole new level. Working with Rose also inspired me as a fellow photographer to go out of the limits with my food photography.
If you are a small business owner in need of professional branding images go check out Rose from Rose Tello Photography. I promise you will not be disappointed. She will help you represent your brand in a way that you love!
You can find all the links to her contact her below! She also just launched a new guide guide called "5 Branding Secrets to Create Brand Photos that tell Your Story," you can find it here.
Brand Photo Guide– 5 Branding Secrets
Instagram- @Rosetello