Hi everyone! I wanted to share this recipe that is currently one of my favorite desserts- Chickpea Blondies topped with a homemade raspberry jelly, AKA- PB & J Raspberry Blondies! It is super quick and simple. There's is only a few ingredients that you will probably have in your pantry. The inspiration behind this recipe came from one of my favorite foodies and food bloggers- Samah Dada from DADAeats. You can find the original recipe here. I saw her make this the TODAY show and I just had to re-create it and put my own twist on it.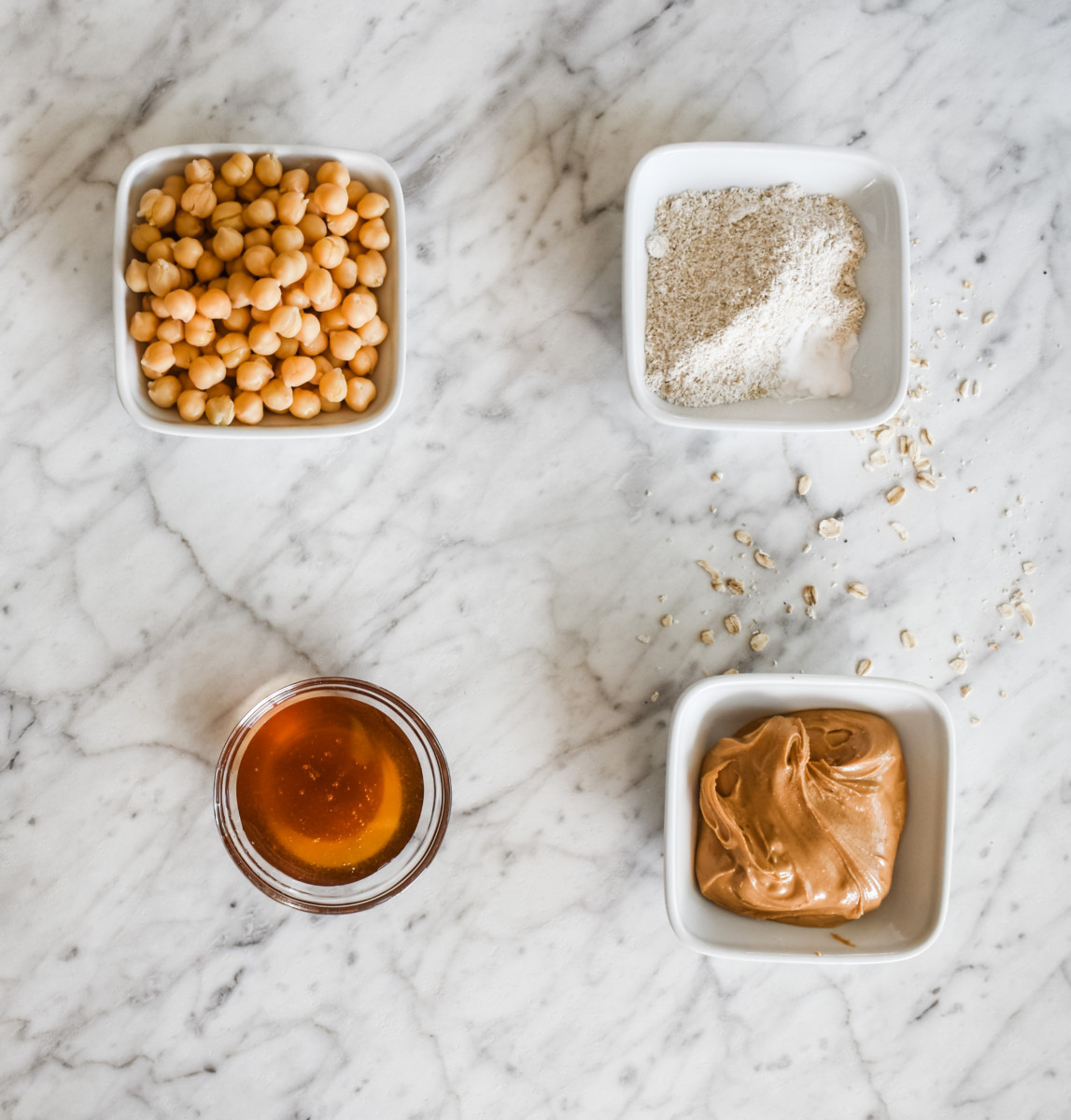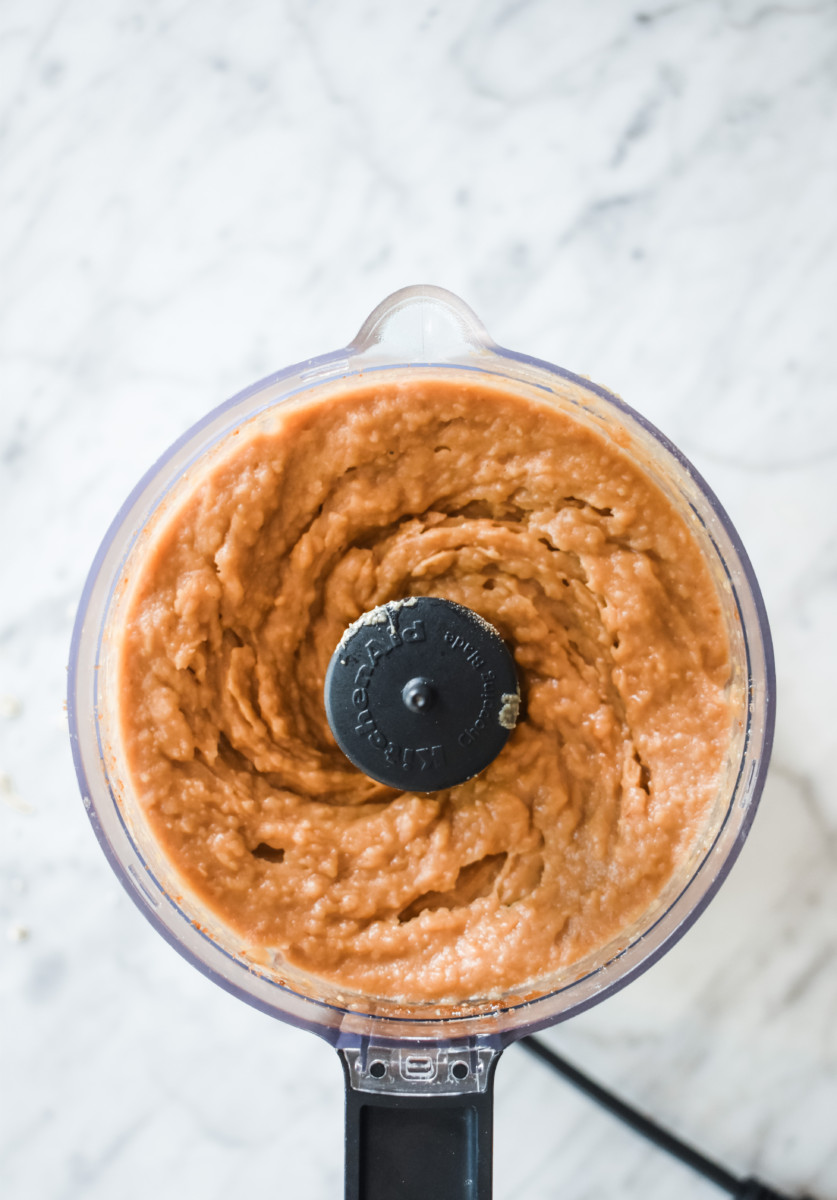 The star of the show are of course chickpeas which are a great source of protein and fiber. So not only do you get to eat a delicious dessert, you also get some nutrients from it. This recipe is gluten, raw sugar, egg and dairy free. It uses substitutes like honey and peanut butter to give that creamy, sweet richness we love in a sweet treat. Not only does it call for great ingredients, but you can throw them all into a food processor and put straight into the oven! Hassle free!
The recipe is down below I hope you enjoy my twist on the recipe and let me know how it turns out for you!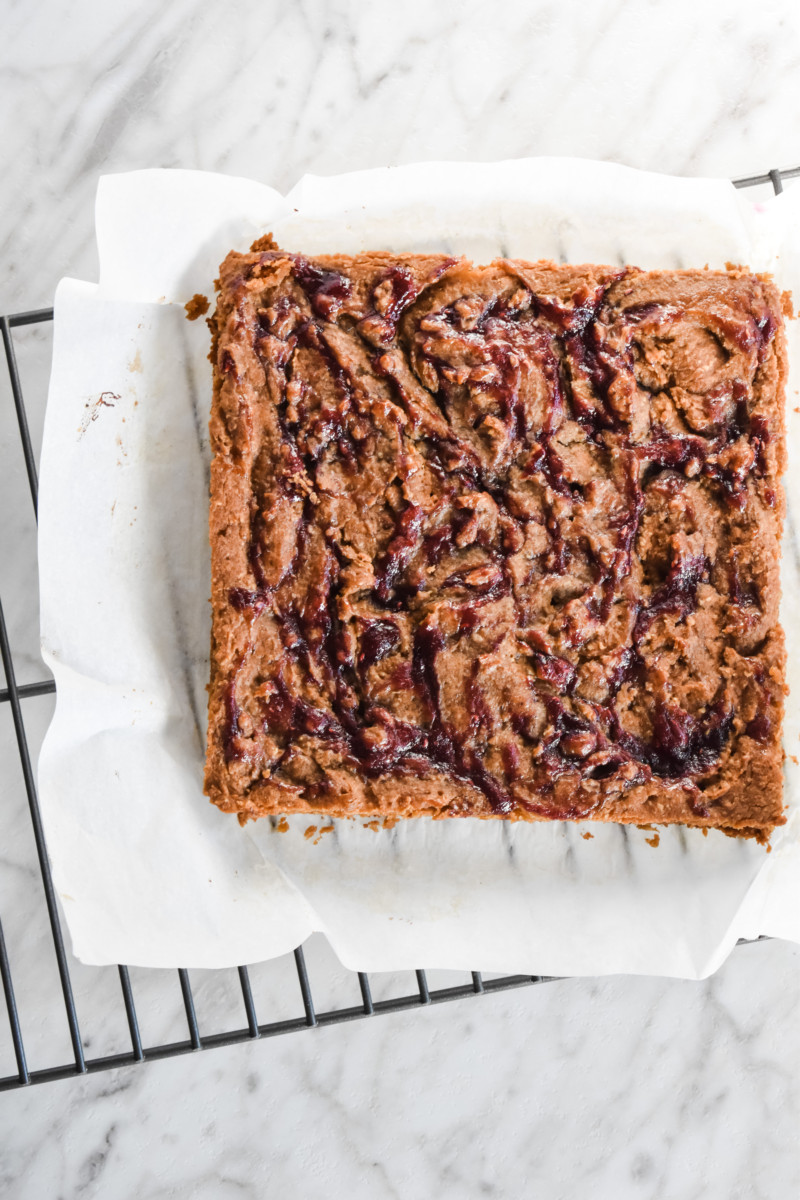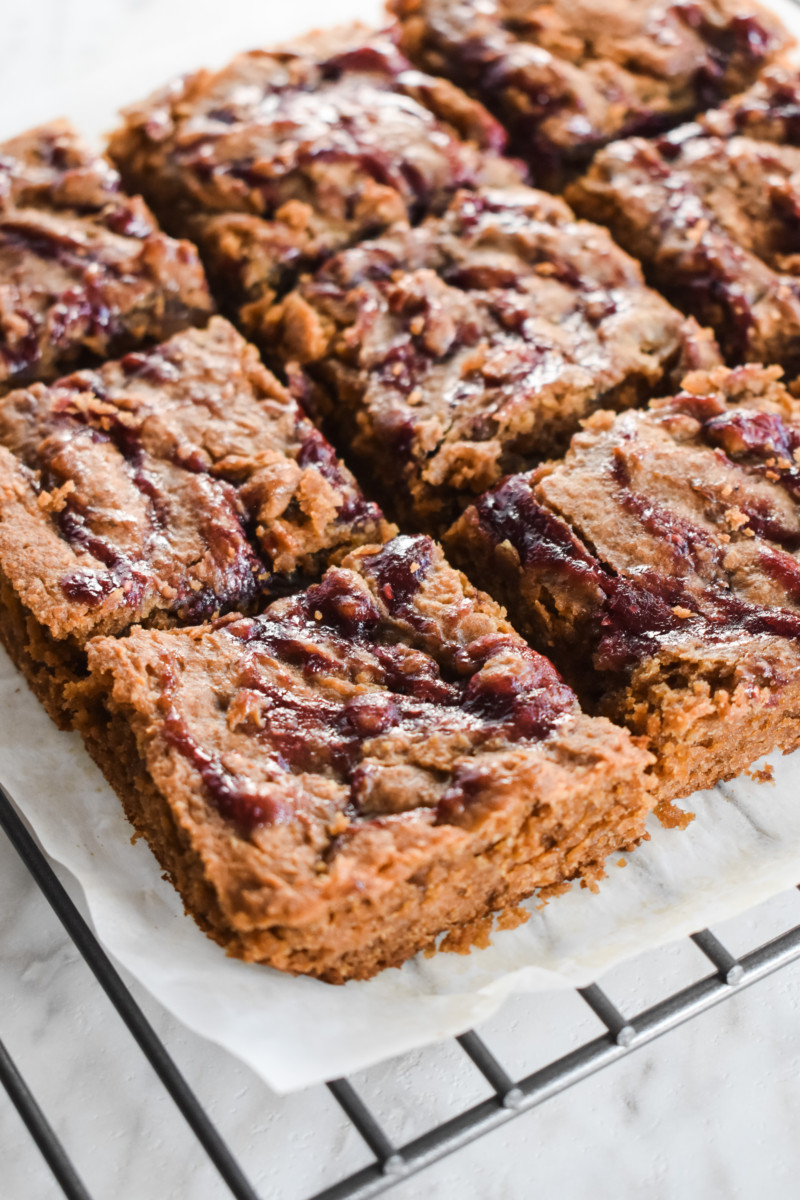 [lt_recipe name="PB & J Chickpea Blondies" summary="If you are a peanut butter lover you are going to love this recipe. A gluten, dairy, raw sugar and egg free recipe sure to satisfy your sweet tooth craving." servings="9″ total_time="40M" print="yes" image="http://www.thehoneydrizzle.com/wp-content/uploads/2020/03/DSC_0649.jpg" ingredients="Raspberry Jelly:;;-6 oz of fresh raspberries;-3 tbsp of honey;-juice from half an orange (balances the tartness of the raspberries);-2 tbsp water;;Chickpea Blondies;;-1 can (15 oz) of chickpeas (washed and drained);-1/2 cup peanut butter ;-1/4 cup of honey;-1/4 cup coconut sugar (you can substitute brown sugar);-1/3 cup of oats (blended);-1/4 tsp baking soda;-1/4 tsp baking powder;-1 tsp pure vanilla extract;-pinch of sea salt" ]Preparation:;;Raspberry Jelly:;;1. In a small sauce pan add raspberries, honey, water and the juice of half of an orange. Maintain the heat on low as you continuously stir. ;;2. Press down on the raspberries and allow to come to a soft boil.;;3. Turn the heat off and strain to remove all the seeds. Set aside. ;;Chickpea Blondies:;;4. Pre-heat your oven to 350° F and line a 9in. x 9in. baking pan with parchment paper. (Note: I like to spray the pan with a little nonstick spray to keep the parchment paper in place). ;;5. Using a food processor blend the oats first to make your own oat flour. Then add in the chickpeas, honey, coconut sugar, vanilla extract, peanut butter, baking powder, baking soda, and salt. Blend until it forms one smooth batter. (Note: It will be a slightly thicker consistency);;6. Spread the batter evenly in the baking pan.;;7. Place small droplets of the raspberry jelly over the batter and the gently create a marble effect using a toothpick or butter knife.;;8. Bake for 25-28 minutes. When done remove from oven and and allow to cool.;;9. Cut into 9 even squares and enjoy! ;[/lt_recipe]